exhibitions » video » the future is here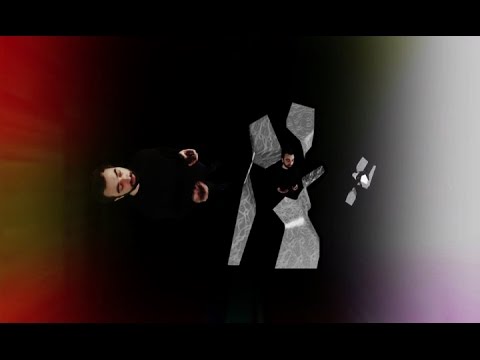 the future is here
A major touring show from London's Design Museum co-curated with RMIT Design Hub
28 August – 11 October 2014 - RMIT Design Hub
These videos explore the Melbourne component of the exhibition at the RMIT Design Hub.
New manufacturing techniques will involve the users of products as never before, revolutionizing the role of the consumer. How we manufacture, fund, distribute, and buy everything from cars to shoes is progressing fast. The Future is Here shows what that means for all of us. The boundaries between designer, maker and consumer are disappearing with a growing movement of 'hacktivists', who share and download digital designs online in order to customise them for new uses. The exhibition will house a 'Factory' where visitors can discover how 3D printing works and witness live production. The exhibition looks at what exactly drives innovation and how it can lead to increased productivity and economic growth. A visit will reveal how the new design innovation has the potential to affect everyone, radically altering our attitudes to the pace of change driven by new technology.
Mass customisation, emerging technologies and platforms such as crowd funding, social networking, digital looms, online marketplaces, 3D printing, nanotechnology, routing and open-source micro computing, are all removing the barriers of access to manufacturing. It is the role of designers and the design process to participate in exciting new technologies, so that more people than ever before can take part in the production of our physical world.
In addition to the Design Museum exhibits, RMIT Design Hub curators, Kate Rhodes and Fleur Watson are co-curating a series of research-driven projects for display that engage with and extend upon the themes in the show. These 10 local projects extend upon the Design Museum's 'high street' focus with speculative content and engage with 3D printing, bio-processes, nano-technologies, robotics etc.
These 10 projects also provide critical commentary upon the issues surrounding new manufacturing techniques from a social, political and cultural perspective. Researchers and practitioners currently scheduled for inclusion include Mark Burry, Andy Miller, Susan Cohn, Justin Clements, Leah Heiss, Gyungju Chyon, Richard Blythe, Paul Minifie, Nick Williams, Mathew Sleeth, Lucy McRae, Scott Mayson, Jenny Underwood, Milan Brandt, Peter Choong and Tom Kovac amongst others.
In addition to the 10 Melbourne projects featured within the exhibition, local researcher and practitioner Roland Snooks has been commissioned to produce the exhibition design along with Brad Haylock and Stuart Geddes for the exhibition communication and Nervegna Reed for the videos. The exhibition environment is intended as an exhibit within itself – testing and exploring a fusion of robotic manufacturing and traditional boat building techniques – and is highly experimental in its approach.
curator: alex newson – design museum, london
melbourne curators: fleur watson, kate rhodes – RMIT design hub
exhibition design: Studio Roland Snooks
films: nervegna reed architecture
exhibition graphics: chase and galley with brad haylock
Installation in RMIT Design Hub designed by Sean Godsell Architects
[ Penumbra: Richard Blythe, Paul Minifie, Nick Williams ]
[ Mark Burry ]
[ Matthew Sleeth ]
[ Susan Cohn and Justin Clemens ]
[ Milan Brandt + Peter Choong ]
[ Leah Heiss + Elaine Saunders ]
[ Gyungju Chyon ]