exhibitions » chambord inachevé
CHAMBORD INACHEVÉ - Future Nostalgia Studio credits:
Studio Leader – Dr Toby Reed
With the assistance of:
Professor Alan Pert - Director, Melbourne School of Design
Professor Donald Leslie Bates – Associate Dean (Engagement), Chair of Architectural Design, Melbourne School of Design
Featured student - Nicole Di Hu

Future Nostalgia (video)
Written by Toby Reed
Directed by Toby Reed, Di Hu and Jicheng Dong
Edited by Sam Reed
Animations by Jicheng Dong and Di Hu
3D modelling by Chengyue Jia, Jicheng Dong, Jiayi Wang, Di Hu
[ watch ]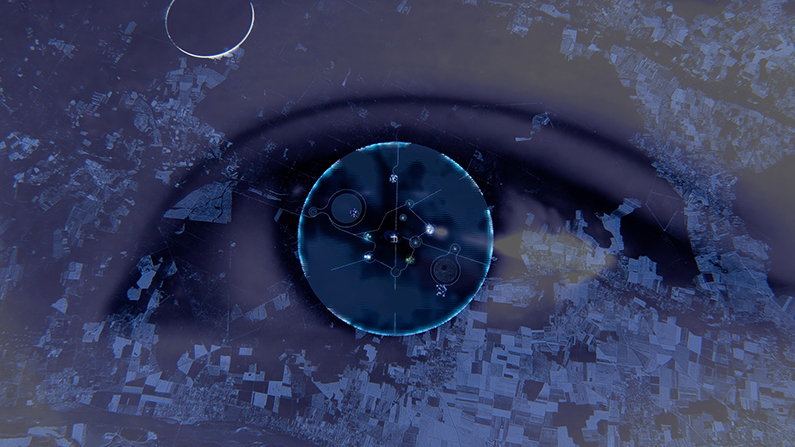 CHAMBORD INACHEVÉ (2019)
MELBOURNE SCHOOL OF DESIGN / UNIVERSITY OF MELBOURNE / NERVEGNA REED
In 2018 Nervegna Reed were asked to lead the University of Melbourne's participation in the Chambord Inachevé competition and exhibition celebrating 500 years since the death of Leonardo da Vinci and the beginning of the building of Chambord, which Leonardo helped design. The competition was conceived and headed by Dominique Perrault. Nervegna Reed lead the studio and orchestrated the design of the masterplan with the students. A masterplan was designed to allow for multiple student projects to be exhibited in the single scheme. The featured student was Nicole Di Hu who's work took central place in the scheme.
Project Description
"The twentieth century began with utopia and ended with nostalgia. Nostalgia, in my view, is not always retrospective; it can be prospective as well. The fantasies of the past determined by the needs of the present have a direct impact on the realities of the future."
Svetlana Boym, The Future of Nostalgia, 2001
It is the near future, probably only 50 years away and the world that JG Ballard predicted in his seminal novel A Drowned World has in many ways come to pass. The temperatures and the water levels have risen. It is mainly the coastal cities which have flooded and become sci-fi Venetian slums. Inland areas such as Chambord in the Loire Valley find themselves in unstable weather conditions with unreliable water source for drinking, power generation and crops (such as wine).
In order to help create environmental equilibrium, in particular a stable water source and hydro-electricity, the area of Chambord has been flooded and dammed. Underground there is a super hydro-battery which stores power without the need for lithium. Another nearby reservoir allows for the water to pass through the battery from lake to lake allowing the water levels to alter seasonally and the topography of the island utopias to change. The Chateau now sits in the water. Areas of interest, particularly fragments of garden around the Chateau have been walled and remain like sunken archaeological excavations of past utopias and arcadias. New Micro-city utopias sit nearby in the water around the chateau, each one a vortex to a different vision of utopia, a different future nostalgia, and are connected by underwater road networks. Whereas Thomas More's utopia was an island with identical replica cities, these island utopias offer a choice of realities. These new utopian cities are manifestations of the city and its possibilities, each different but sequential like a series of filmic realities plunged from the virtual to the actual. Moving from one to another is like channel surfing from one television program to another (very different) reality, from city to city around the globe, or utopia to utopia.