exhibitions » 2021 mpavilion peter mcintyre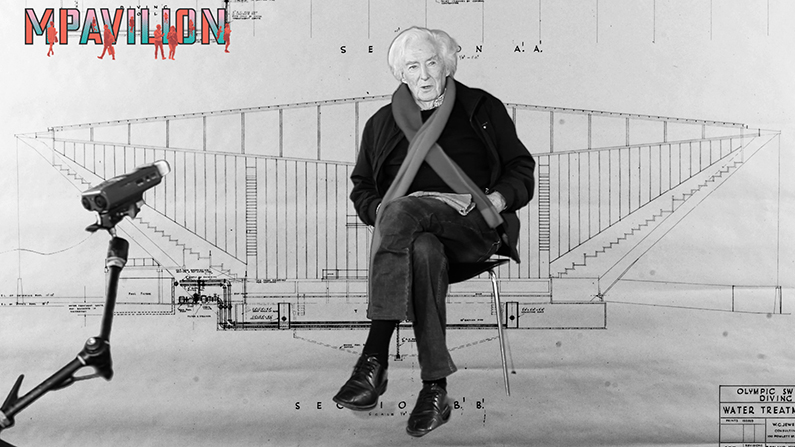 MPavilion – An Evening with Peter McIntyre AO Friday 22nd January 2021
MPavilion Press Release: Join us for a very special documentary screening and conversation with MPavilion Parkade's architect Peter McIntyre AO.
Peter and Dione McIntyre 1950-1962 – Counterbalancing Forces is a documentary that explores an architecture of ideas between 1950 and 1962. Central to the generation of these ideas is the concept of counterbalancing forces: structural, spatial, geometric, social, aesthetic as well as political. The documentary focuses on this period of their architecture, which had a seminal influence on Australian architecture and is a uniquely original pocket of mid 20th century modernism.
Toby Reed of Nervegna Reed Architects is the creative force and producer of the documentary (first screened in December 2018 at MPavilion). Toby will join Peter McIntyre in conversation to reflect on Peter's work and its legacy.